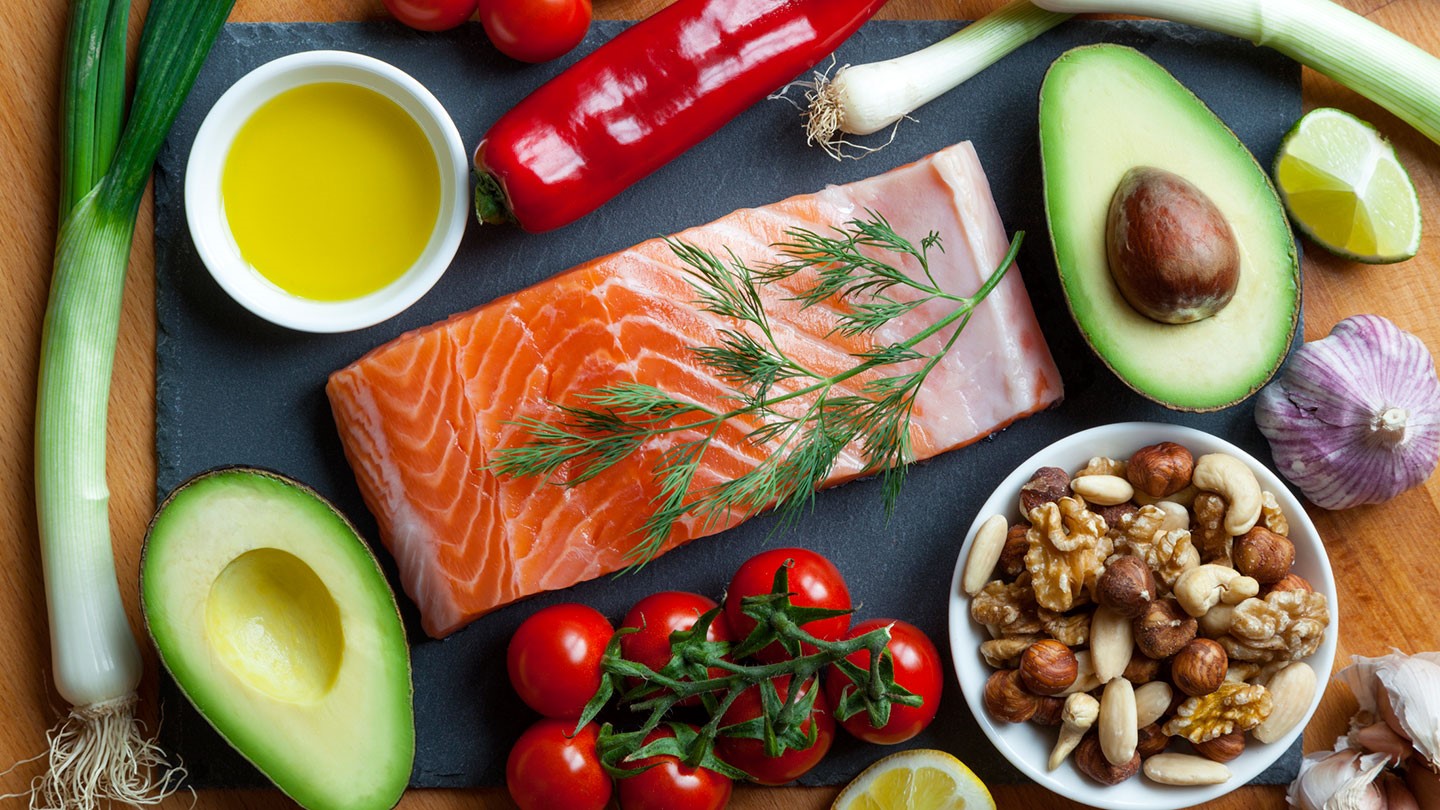 Coronavirus: the list of low-carbohydrate foods to be preferred for containment (LONG STORAGE!)
Good morning, everyone.
Today, I was eager to share with you my ultimate list of low-carb foods to choose from when you shop at the supermarket, in view of the widespread containment implemented to deal with the coronavirus epidemic (COVID-19) that is spreading around the world.
I went to the supermarket to stock up on food, and I found that most people were rushing to the shelves for products with a high glycemic index to stock up.
But as an informed gourmet, if you follow the advice in the Blooness guide a little, you know that these foods are not the best for your body if you are confined for any length of time.
[buzzsprout episode='3030451′ player='true']
In addition to being high in carbohydrates, these foods are usually industrial, processed, not very nutritious, and are likely to make you hungrier than anything else by titillating your insulin, which will lead to overeating, especially in times of stress, and overtaxing your digestive system.
I'm not even talking about the damage it can do to your line, or the spikes in your blood sugar, let alone what it can do to your immune system, which should be boosting it as much as possible, rather than dragging it into an inflammatory field.
For all these reasons, I think it's best to focus on ingredients that are high in good fats, moderate in protein, and more or less low in carbohydrates - depending on whether you're in ketosis or not - to best arm your body against the health crisis. It's a good thing that these are the ingredients that are usually neglected by other consumers.
It is a very good survival exercise, to be associated, why not, with the young intermittent worker.
Since I have stocked up on food myself, I thought it would be wise to share everything I bought with you, in case the confinement lasts for a long time.
Of course, I have favoured ingredients and foods that are low in carbohydrates and high in good fats, but I have also made sure that the products I buy can be stored for a long time: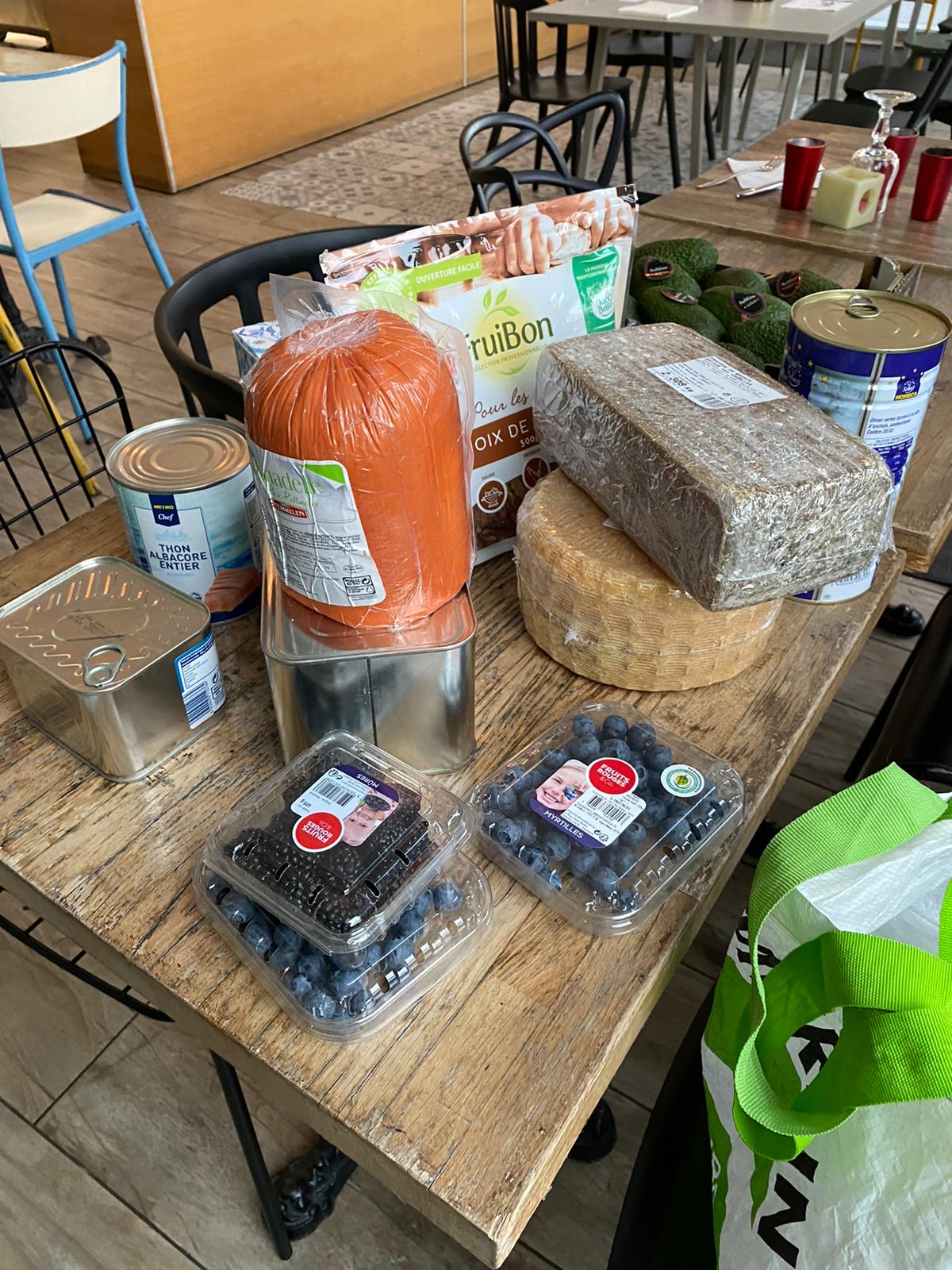 This means that rice, pasta, bread, sweets and other industrial products are no longer used, but healthy and nutritious, more or less Mediterranean ingredients, which are perfectly compatible with a ketogenic diet, as well as with a diet that is simply moderate in carbohydrates and relatively balanced.
In this list of ingredients, remember to distribute the consumption of the products themselves in order to have a good rhythm of digestion and not to cause too much overweight:
le fromage plutôt le matin, pour ceux qui en mangent, avec des oeufs et des légumes ;
meat rather in the middle of the day, with vegetables cooked with a lot of fat;
canned or frozen fish rather in the evening, with a little fat and few vegetables.
So here is my ultimate list of foods to buy in the supermarket for containment, and which will keep relatively well! If you think it can help your loved ones make better choices!
I. Low-carbon foods to be frozen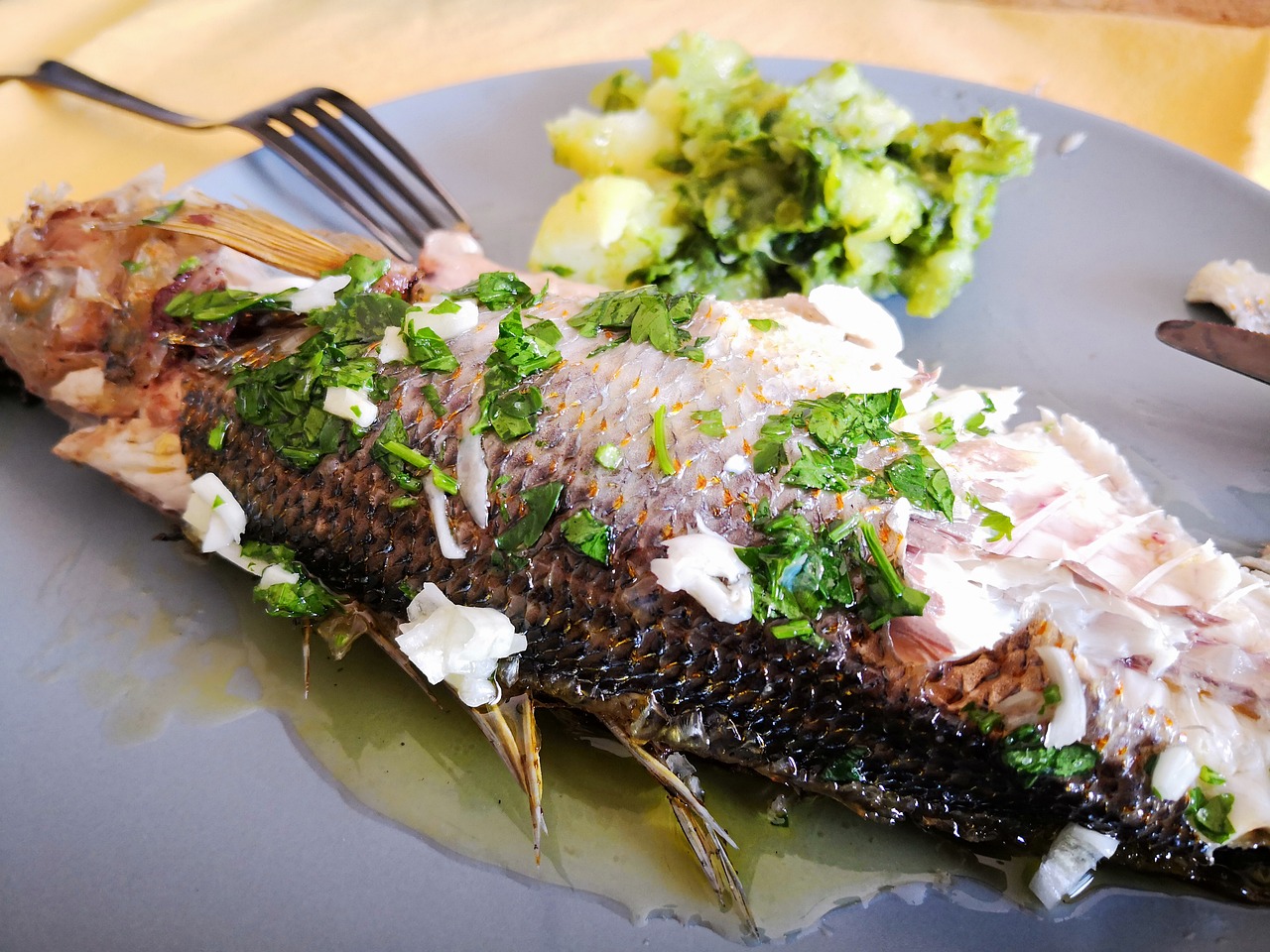 Famous keto vegetables: cauliflower, broccoli, Brussels sprouts, spinach, asparagus, artichoke hearts, green beans, zucchini.
Famous keto fruits: blackberries, raspberries, blueberries.
Quality keto animal proteins: chicken, pork, beef, lamb, small fatty fish (mackerel, sardines, salmon), seafood.
Cheat bunker days low protein: bacon, sausages, merguez.
Keto pizzas prepared in advance with cauliflower base, then frozen.
Eggs to be frozen: you can extend their shelf life by freezing them. To do this, beat them beforehand and place them in a pocket.
II. Low-carbon foods for the fridge, with long shelf life :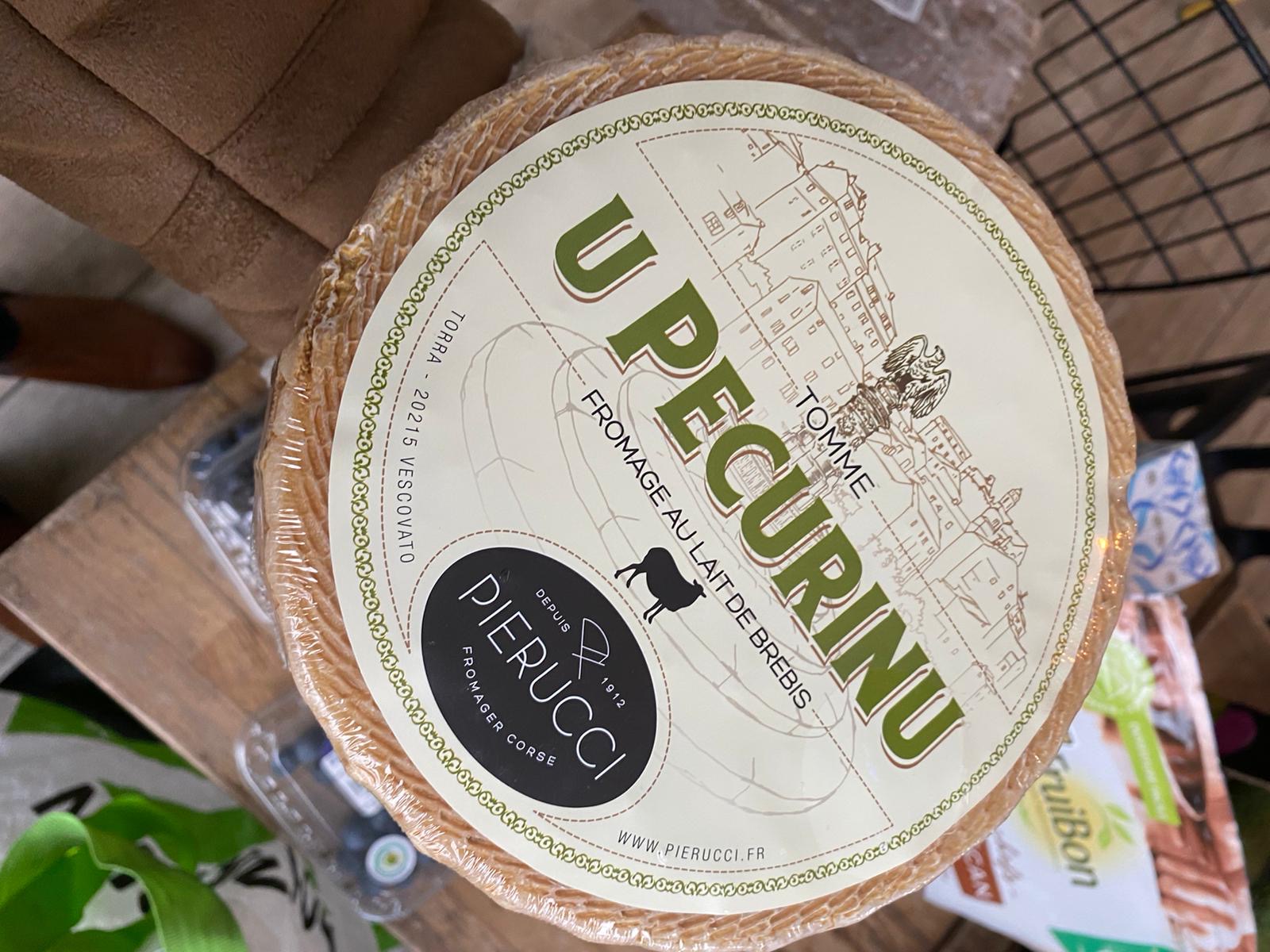 Butter, clarified butter (6 months).
Hard cheeses, which can be kept for a long time, but which should not be abused, ideally made from sheep's or goat's milk (3 months).
Tofu (2 months).
Eggs (1 month or more): To check that the egg is still good, plunge it into a large container of cold water. If it remains at the bottom, it is fresh. If it rises slightly, it is still good, eaten cooked. If it floats on the surface, avoid eating it. Make sure that its hull has not been damaged, otherwise it could be infected with bacteria!
Mayonnaise, mustard.
Coconut Soy (see CSD).
Lawyers far from ripe: 1 month.
III. Low-carb ingredients to be dried
Vegetable milks: coconut, almond, soya...
Chia Seeds, Pecans, Macadamia Nuts, Brazil Nuts...
Canned sardines and mackerel
Pork and chicken pâté.
Parma ham, delicatessen without additives, to be eaten rarely.
Canned vegetables: mushrooms, olives, stuffed peppers, pickles, sauerkraut, tomatoes, spinach...
Canned legumes (lentils, beans, chickpeas): in small quantities and combined with other ingredients, they will make up meals that are faithful to the Mediterranean diet and therefore moderate (not low) in carbohydrates.
Oignons, ail, épices, et toutes sortes d'aromates, évidemment…
For cooking: first cold pressed extra virgin olive oil, coconut oil, duck fat, coconut milk, clarified butter...
100% dark chocolate.
Herbal teas.
So this is my ultimate list, I probably forgot some things, feel free to bounce in the comments if you have other ideas!
If this list has helped you, please let me know, and if you think it can help others, please consider sharing it!
In the next post, I will share with you my top of the food supplements, vitamins and minerals to choose for containment! And why not the best exercises to do at home in order not to mummify while waiting for the end of the epidemic...
See you soon, and good luck in this difficult ordeal!
---
Get back on track and don't miss any new chapters in the guide by subscribing to the Blooness newsletter 🙌.