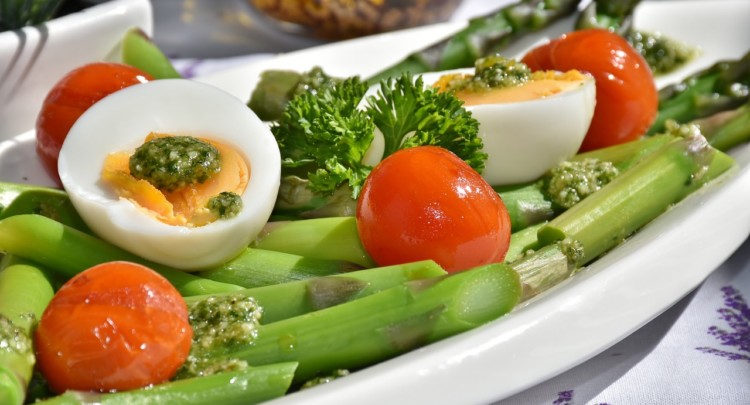 The ultimate guide to ketogenic and low-carb high-fat nutrition
The keto diet is a very special way of eating in which carbohydrates (starch and sugar) are replaced by lipids (fats) to induce the body to go into ketosis, a state in which the body gets its energy from ketones, molecules produced by the liver, rather than using glucose as an energy source.
Find this chapter in PODCAST format:
[buzzsprout episode='2316641′ player='true']
This way of eating was originally developed to combat epilepsy at the beginning of the 20th century, before falling into disuse. It has become popular again at the beginning of the 21st century, for its impressive effects on weight loss, as well as for its supposed benefits on more or less serious chronic illnesses, ranging from simple allergies to cancer.
Its "soft" version is the low-carb high-fat diet, also known as the Atkins diet, which consists of reducing carbohydrate intake, always in favour of fat, without permanently switching to nutritional ketosis. The low-carb high-fat diet is a way for some sedentary individuals to avoid overloading the body with unnecessary glucose, which can lead to weight gain and energy loss.
This diet is believed to have multiple health benefits, including increased energy, weight loss, low blood sugar levels, and encouraging effects on chronic diseases such as diabetes and cancer, in addition to medical treatment.
Many people find it beneficial to reduce carbohydrates in their diet, but this cannot be done overnight, without a minimum of knowledge on the subject. Indeed, there are a number of obstacles that could hinder the successful implementation of this type of diet.
In this guide, you will find all the information you need to learn how to tame a diet low in carbohydrates and high in fat. In addition to the detailed definitions of low-carbon and keto schemes, you will learn, among other things:
which foods and drinks to favour in these two diets
which foods are banned
which food supplements are indispensable for the proper implementation of this diet
how to set up this type of diet in a context of chronic disease, with, among others, the metabolic treatment of Dr Laurent Schwartz
how to "veganize" the ketogenic diet
and many other teachings...
This ultimate guide to ketogenic and low carbohydrate nutrition is the first chapter of the Blooness Guide, a personal development white paper that synthesizes lifestyle and dietary best practices to improve health, increase energy, and maximize life expectancy.
Before getting to the heart of the matter on low carbohydrate diets, I invite you to first look at what may have happened in the history of the 20th century for our diet to be mainly carbohydrate rather than fat.
Pour rappel, les aliments riches en glucides sont par exemple le lait, les féculents (riz, pâtes, céréales), les légumineuses, les fruits, les légumes, les jus, les biscuits, les sodas, les bonbons, les gâteaux, et autres produits du commerce.
Lipids are fats, contained rather in small fatty fish, vegetable oils, oilseeds, avocados, meat, cheese, butter, but also in fried foods and certain processed industrial products.
In the common imagination, eating fat would make you fatter. It may well be the other way around. Let's take a little trip down memory lane...
Summary of the ultimate guide to ketogenic and low-carb high-fat feeding
I. At the origins of the predominance of sugar and carbohydrates
Understand why and how sugar, and more generally carbohydrates, have formed the basis of our diet, against all dietary and health logic.
The birth of the sugar lobby
The theories of Ancel Keys
The fat hunt by the agribusiness lobby
The return to grace of fat
II. Introduction to Low Carb High Fat and Ketogenic Diets for Beginners
Carbohydrate reduction is the No. 1 pillar of the Blooness diet. In this part you will learn the basics and how to start this type of feeding.
The Low Carb High Fat diet
Understanding the Ketogenic Diet
CCHL or Keto, what's it gonna be?
What to eat on a ketogenic diet?
What to drink on a ketogenic diet?
Foods to be banned from the ketogenic diet / CHML
III. Ketogenic feeding and Low Carb High Fat, expert mode
The right ratio of Omega-3, 6 and 9
Cooking fat
Magnesium in Ketogenic Diet or LCHF
The Importance of Sodium in the Ketogenic Diet or CFHA
Potassium in the Ketogenic Diet or CHLF
Vitamin D in a ketogenic diet or CFL: see the "Vitamin D" chapter.
Conclusion on dietary supplements to be taken as ketosis or low-carb supplements
LCHF / Keto and fat loss
LCHF / Keto and Veganism
Ketogenic Diet and Cancer: Dr. Schwartz's Protocol
---
Get back on track and don't miss any new chapters in the guide by subscribing to the Blooness newsletter 🙌.